The Hotel Express Confort is located on one of its main avenues in the city of São Leopoldo.
Along Avenida Independência with many bars, restaurants and shops move the city, in a dynamic and cheerful atmosphere.
The hotel also offers easy access to transportation points, speeding travel to other cities in the metropolitan region.
Hotel Express brings with it a new proposal in hospitality: it offers fast and practical services, comfort and economy, in addition to a pleasant and complete structure for those who are away from home.
Hotel services include 24-hour reception, complimentary breakfast, restaurant for lunch and dinner, 24-hour room service, free internet access, cable TV, air conditioning, newspapers available to guests, laundry service and parking.
Av. Independência, nº 654 – Centro – São Leopoldo – RS – CEP: 93010-002
+55 (51) 3037-6570
confort@hotelexpress.tur.br or Click on this for send a email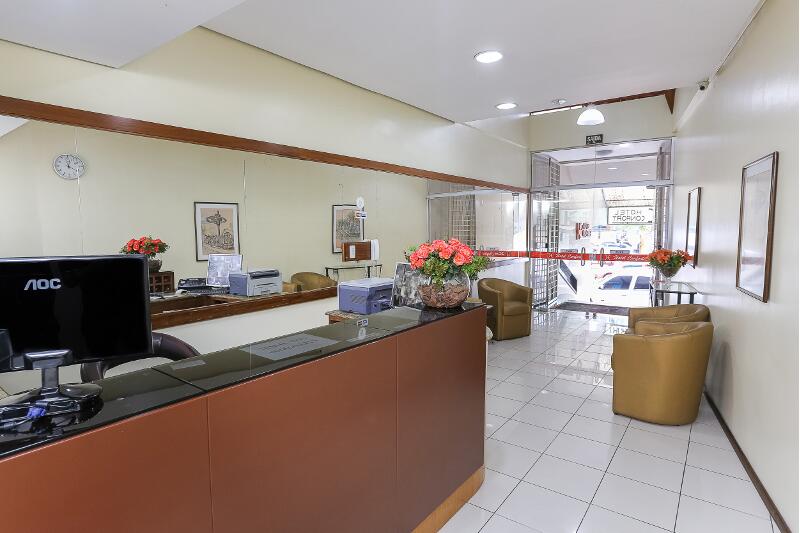 Hotel Express Confort - Reception
16 Photos
Hotel Express Confort - Restaurant
16 Photos
Hotel Express Confort - Apartaments
17 Photos